What does separate you from legal riding in UAE?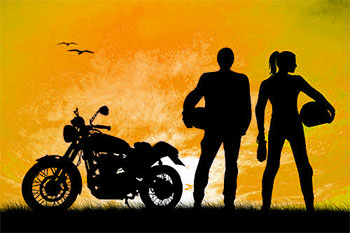 Motorcycle Bike license in UAE this is official document which provides you be legal rider of UAE and GCC countries roads. Usually the main reason to get a motorcycle license Dubai (and all UAE cities) – buying of own motorcycle, but this document opens up a range of another opportunity, such us:
You will be able to hire a Motorcycle from any company, which provide such kind of services. If you are not tourist, you will have to present motorbike license Dubai or any another Emirate.
UAE bike license lets you ride on the motorcycle of your friend or on any UAE registered motorbike, and you do not need any additional official permission from bike owner.
Almost all Motorcycle Showrooms gives their potential customers bikes for test drive. This is great opportunity for You, if you are still choosing the motorcycle. Just call to Showroom and booking of test drive for comfortable date and time. When You will be in showroom, at the appointment date and time, you just need present you motorcycle license, even showroom located in Dubai and you have motorcycle license Abu Dhabi.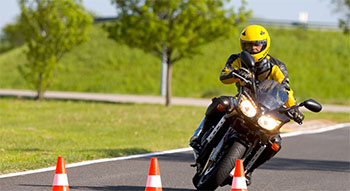 Desert Motorcycle Touring
In UAE the Desert tours is very actual entertainment, moreover it's amazing pastime which is available only for who can ride on motorcycle. There is a lot of different motorcycles, and if you are holder of UAE motorcycle license, you will have a chance to reserve more upgraded motorcycle.
Professional Track Racing
Almost all Emirates States has specialized motorcycle tracks offers to all riders to have an awesome experience to ride on real professional racing track. One of the main requirements is present your motorcycle license Dubai or any another emirate of UAE.
Actually, motorcycle driving license Dubai or any another city of UAE, opens quite more ranges for real fans of motorcycle culture. To have this document you just need apply in any UAE Driving School. If you are resident of Dubai state then you have to search School which operates in Dubai, if in Abu Dhabi then right way - getting motorcycle license Abu Dhabi accordingly.
All procedure of getting UAE bike license takes some time, which depends from applicant home residency, and if applicant already has motorcycle license from any another country then it will reduce the time for license issuance and motorcycle license Dubai cost could be reduced as well. If Applicant has European Motorcycle License, he or she just need convert it to bike license in UAE, what takes the minimum times.
General List of steps to get motorbike license Dubai which should be the same in any other United Arab Emirates
1. Searching a Driving School
This is quite important question, so during some time period you will have to visit this place constantly, and the location of this place should be comfortable for you. During the searching of school, you need to take into account the fact that not all Driving Institutes Branches have specialized area for motorcycle lessons.
2. Submit of Application for motorcycle driving license Dubai
Before submitting of application, you have to get detail consultation, cause some things could be important for you, as example – the possibility to visit school in preferred days and time or existing of another school branch which more closer to your office, and / or etc.
3. Assign of Lessons Schedule
After Submission of application, you will get the schedule of the visiting the required classes. You will have the exact schedule of your classes. Some schools offer to applicant to choose the comfortable days and times for visiting lessons, but definitely it will be reflected on motorcycle license Dubai cost.
4. Assign the day for Theory Test
One of the requirements of Driving Institutes for getting UAE motorcycle license, you will have to buy the books with general theory and specific of riding on UAE roads. You should read it properly and once you will be confident for passing of theory exam, you will have to pay for exam and assign a day.
5. Passing Theory Test
It can be looked like you are still visiting ride classes, but already will be able to pass exam. The exam will be based on computer classic testing, with one question and four options of answers.
6. Assign the day for the RTA exam in School
Once you finished riding classes, you will be able to apply for first RTA exam, which will be held on the territory of Institute. This exam is an integral part of the issuance of motorcycle license Dubai and it's payable as any exam in this procedure.
7. Passing First RTA Exam
The examiner will be reviewing of quality of your riding, where you will have to show the number of different styles riding.
8. Assign the day for the RTA exam on the Road
If you passed the first RTA Exam, after payment for the second RTA exam you will be able to make appointment for the final exam.
9. Getting the Bike license in UAE
If you passed all required exams, you can collect your long-expected license for motorcycle. Otherwise you should complete this, definitely all exam fails will be reflected on budget, but this not that reason which should block you be a legal rider.
Project Biker.ae cooperates with numbers of Driving Institutes of United Arab Emirates, and can help you to reduce the total cost and time of this procedure. You can make online request for getting of UAE Motorcycle License. According your request, we will support you in this important question.